Finding our bliss, healing from the inside out, discovering and exploring our essential nature - that's a path many are following at this time on earth.

Reiki healing sessions, Reiki massage and other non-invasive, alternative energy modalities facilitate this journey to self and allow the mind and body to relax, rebalance and release tension, pain, emotional patterns and energetic blockages.
In working with clients as a massage and Reiki practitioner, or in working with adult learners as a Reiki teacher, my goal is to partner with sacred energy and intelligence to bring about your highest good and well-being,
Kristie Stevens, Certified Massage Therapist CAMTC# 26841
Reiki Teacher and Practitioner
Phone: 530-368-4465
For more information about the International Center for Reiki Training and the Reiki Membership Association, please go to www.reikimembership.org.

Reiki Treatment & Life Force Energies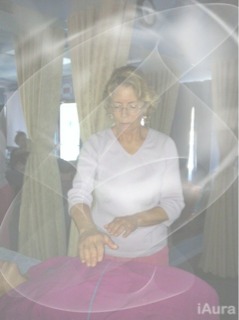 CLICK ON A CATEGORY IN INFORMATION BAR OR IF MOBILE, CLICK ON THE THREE LINES TO ADVANCE TO MENU OF SERVICES.