Reiki Classes: June, July, August, September 2021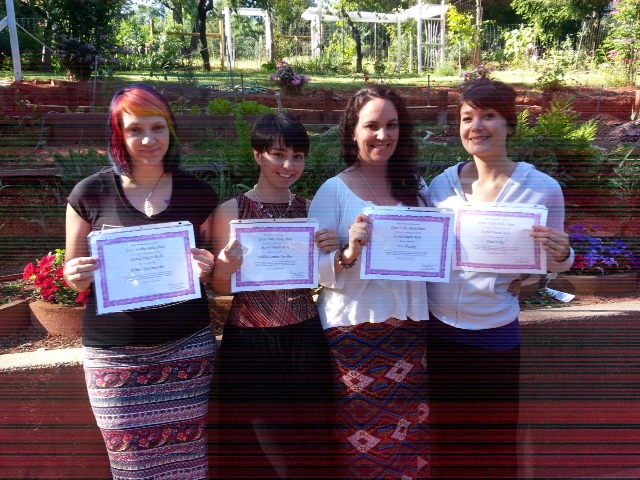 Reiki, divinely guided life force energy, has always been here to assist us on this earth journey. At various times in earth's evolution, humanity has become aware of subtly different vibrations of healing energy that are available. Holy Fire Reiki (R) is one of those healing frequencies.The International Center for Reiki Training first acknowledged this compassionate healing vibration of Reiki and brought it forward. My Reiki classes incorporate attunements and placements for Holy Fire Reiki as well as knowledge of Usui Reiki, information and practices taught by the International House of Reiki. I also teach Karuna Reiki (R) Practitioner / Master class developed by the International Center for Reiki Training, which is a beautiful expansion of the compassionate energy of Reiki. All Reiki frequencies
embody the Universal Healing Light within each person and within the Universe. We are only limited by our ability to expand into this wholeness.
PLEASE RESERVE your Reiki class spot early by contacting Kris at 530 368-4465 so that manuals can be ordered and the appropriate # of handouts copied. Class descriptions are located below the classes. Thank you!
Scroll down to see class listings. Please call me if these dates do not fit into your schedule. Often others in the class are willing to accommodate a date change.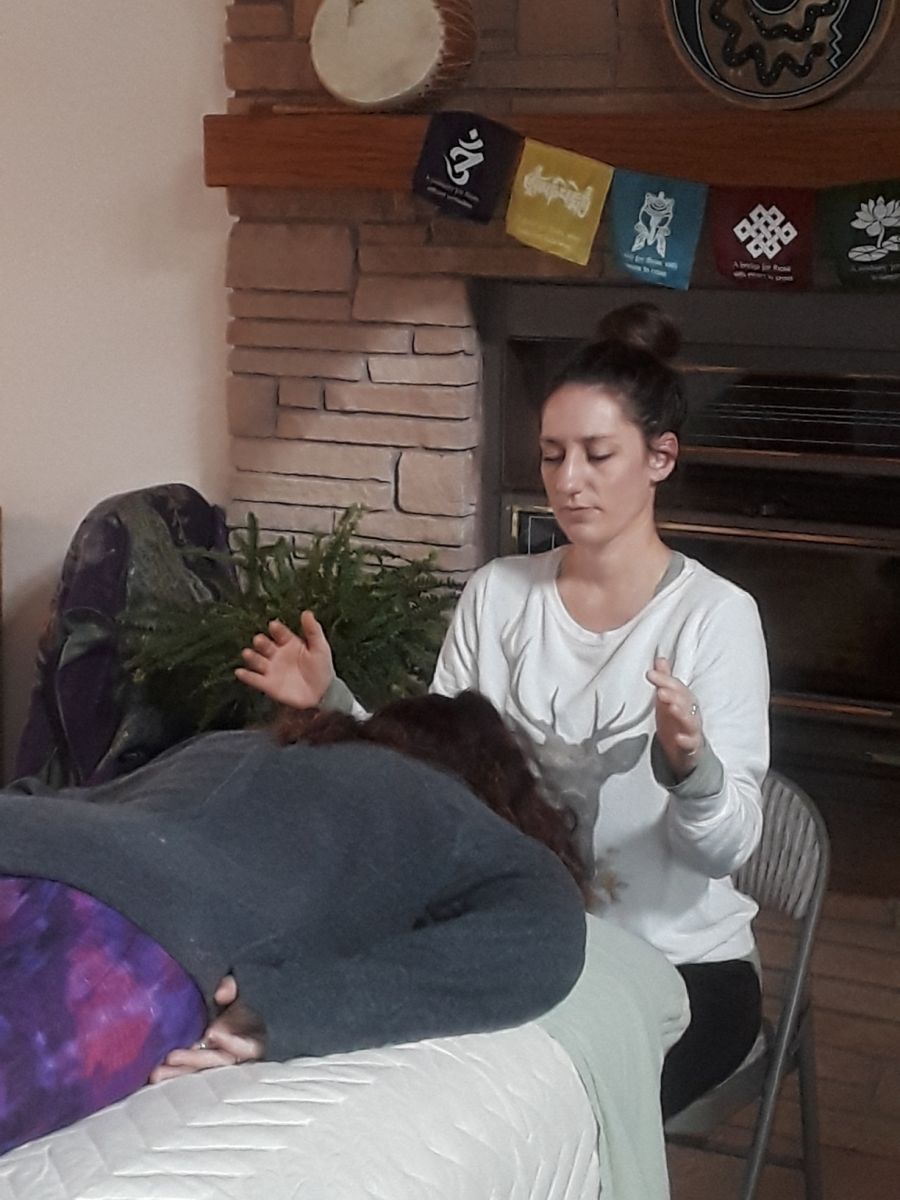 Reiki I - Usui / Holy Fire(R) Reiki
Fri June 18, 2:30-6:30pm, Sat June 19, 9am-6pm and Fri June 25, 2:30-6:30pm
Reiki I
Fri - Sat, July 30-31, 9am-6pm
​Cost for a Reiki I Class: $100, which includes a training manual and handouts.
All Reiki class certificates are from the International Center for Reiki Training.

Reiki II - Usui / Holy Fire (R) Reiki
Sat-Sun Aug 14-15, 1-5pm and Sat-Sun Aug 21-22, 1-5pm
Reiki II
Sat-Sun, Aug 7-8, 9am-6pm
​Cost for a Reiki II Class: $250
ART - Advanced Reiki Training
Fri & Sun, Aug 4 & 6, 9am-6pm
Cost for Advanced Reiki Training Cass: $300
Note: though you are attuned to the Reiki Master symbol in this class, this is not the Master class. Please see class description below for the content of this class, which is a pre-requisite for the Usui/Holy Fire III (r) Reiki Master Class.
Holy Fire III (R) Reiki Master
Fri-Sat-Sun Sept 17-18-19, 9am-6pm plus additional hours during the month as needed to ensure student completion and full understanding
Cost of HF III Master Class: $750
Class Descriptions:
Usui/Holy Fire (R) Reiki classes utilize a variety of the following elements and may include discussions, readings, demonstrations, initiations/placements, Holy Love and other healing experiences, ignitions, meditations, chanting, breathwork and practice healing sessions.
Reiki I provides students the opportunity to explore their own embodiment as Universal Life Force energy and more fully align with these energies through Reiki I attunements and placements, as well as traditional Reiki blessing and Ocean of Holy Love experience, which is an immersion in Holy Fire (R) energy. Reiki I covers a description of Reiki, the history of Reiki, uses of Reiki for healing and personal development, the body's energy systems, including the Japanese concept of the Three Diamonds and an energetic exercise to connect the three diamonds. Students learn the Reiki Precepts and practice Gassho meditation, Joshin Kokyo-ho and Seishin Toitsu meditations, use of scanning and intuition in Reiki healing, and Reiki hand positions for self and client treatment. Students practice scanning, kenyoku-ho (dry bathing) and Reiki treatments for healing mind, body and spirit.

Reiki II class provides a Holy Love experience and Usui/Holy Fire (R) attunement and HF III placement to 3 Usui Reiki symbols: the focus/power symbol, harmony/mental-emotional symbol, and the connection/distance healing symbol. The class provides information about the symbols, the jumon/mantras and how to use them, and facilitates practice in giving and documenting a complete Reiki healing treatment. Reiki II also covers chanting and toning, use of the eyes, the breath and sound in Reiki healing, using Reiki to heal unwanted habits, to empower goals and for distance healing. Hayashi Healing Guide and anatomy for Reiki are reviewed, along with Code of Ethics and Standards of Practice. There will be practice time for giving and receiving Reiki treatments utilizing scanning, intuition, the 3 symbols and their jumon, the eyes, the breath and sound for healing, as well as how best to prepare for, open and close a Reiki session.

ART (Advanced Reiki Training) includes a Holy Love II experience and Usui/ Holy Fire attunement for the Usui Master symbol and HFIII placement of DKM. Time is allotted for giving and receiving Reiki treatments using the Usui Master symbol along with the other 3 Usui symbols and their jumon while reviewing healing techniques and practices learned in prior classes. Students learn and practice Aura Clearing, which is a helpful and practical technique for empowering yourself or your client to resolve issues and blocked energies. Students learn how to use a pendulum in Reiki sessions, how to set up and empower a Reiki crystal grid to send Reiki continuously to anyone or a situation in need of healing, and how to work with stones, crystals and several kinds of sound instruments to help balance chakras and harmonize the body. Students will also learn to use acupressure points and tapping to facilitate longer-lasting shifts in brain-body energetic systems.

Usui Reiki Master - Shinpiden Level
Participants are asked to step into an expanded way of being in alignment with their highest self as the One, in service to the earth and its peoples. We'll chant and discuss the Reiki Precepts as the foundation of a life of service. Participants explore the purpose and value of rituals and of Reiju specifically, and both receive and learn to facilitate this traditional Usui Reiki Blessing, useful in classes, Reiki Share gatherings, healings and life. Students learn how to energetically prepare for and attune their students to Reiki I-Shoden level/beginner teachings, Reiki II-Okuden level/inner teachings, and Reiki III-Shinpiden level/mystery teachings in alignment with the highest and best for each student. Each of the four Reiki symbols is explored further, including its deity connections, jumon and esoteric meanings of the mantras. The Great Light mantra is chanted in class for the benefit of all.
We will explore certain Reiki techniques and meditations that enhance awareness of non-duality/Oneness and spend time in traditional Reiki mediations.
The last day we will share Reiki healings and focused techniques, Reiki teacher responsibilities and requirements, discuss elements of starting and building a Reiki practice, course outlines and more. Each students receives a Shinpiden Level III manual from the International House of Reiki.

Holy Fire III (R) Reiki Master class begins with an exploration of the International Center for Reiki Training (ICRT), the organization that has introduced Holy Fire Reiki to the planet, along with its logo, ideals, purpose and philosophy. We'll investigate Holy Fire Reiki through meditations, direct experiences and ignitions, learning about the source, uses of and healing power of Holy Fire Reiki. We'll review all four of the Reiki symbols and their spiritual archetypes as proposed by different Reiki masters, and go on to learn how to facilitate both Attunements and Placements for Reiki level I and level II students and how to facilitate Ignitions for Holy Fire Reiki master level students. You will also learn about the evolution of Holy Fire Reiki into Holy Fire III (R) Reiki and the substitution of Placements instead of Attunements for your Level I and II students, including receiving the Healing in the River of Life experience. You will be trained to facilitate both. Your Master Certificate with be at the Holy Fire III (R) Reiki Master level, which uses Placements.
Each student will also be able to facilitate a Holy Love experience for the class. We will review the Reiki Membership Association, how to be listed as a new Holy Fire III (R) Reiki Master with ICRT, Reiki Code of Ethics and Standards of Practice, a Resources List, Class Outlines, how to start a Reiki practice and organize your Reiki classes. Students receive two manuals as well as handouts.
Holy Fire (R) Karuna Reiki Practitioner I/II and Master class includes Holy Fire attunements to eight Practitioner I/II symbols and ignitions to the Master symbol, Holy Love experiences, information about the four Karuna Practitioner I symbols and mantras and four Practitioner II symbols and mantras, as well as practice sessions using these Karuna symbols to enhance healing and Reiki sessions. Master training includes introduction to the Holy Fire Master symbol and several ignitions to Holy Fire (R) Karuna Reiki, a Holy Fire meditation and practice preparing for and facilitating the Practitioner I and II attunements and Master ignition. A Holy Fire (R) spirit release technique [depossession] is demonstrated, as well as chanting and toning with Karuna Reiki (R) symbols.
The Karuna symbols facilitate deeper healing, including past life/karmic issues embedded at the cellular level. They enhance love and balance, stimulate higher knowing, and connect clients to their highest vibration of self. They assist in securely grounding the client at session's end and enhancing life purpose. Continue your Reiki journey with Holy Fire (R) Karuna Reiki (R), developed by and registered with the International Center for Reiki Training.

Location of Classes:
Grass Valley Reiki Share: 11532 Myrna Drive, Grass Valley, CA 95945 (5 minutes south of Grass Valley off Dog Bar Road)

To Register:
Send a check to Kristie Stevens at the address above. Kristie is a Professional with ICRT's Reiki Membership Association and a Holy Fire III (R) Reiki Master, who is also trained in Usui/Tibetan/Karuna Reiki. Please include your name, address, phone and email with your payment. A receipt showing your payment will be provided. PLEASE CALL or TEXT Kristie for more information 530-368-4465 and to confirm that class space is available prior to mailing your check. Thanks!

Class Size:
Reiki classes are limited in size (4-8 participants depending on the class and any CDC recommendations) to ensure that there is adequate time for questions and practice and space to ensure health and safety. Classes include an ICRT (International Center for Reiki Training) manual or International House of Reiki Manual (for the Shinpiden class) and handouts relevant to each class.

Lodging options:
There are many lodging options in Grass Valley, Nevada City and Auburn, including Bed & Breakfasts, all within reasonable driving distance.
Retaking Classes
My own students are welcome to retake a class at no cost if class space is available. Please bring your own manual and handouts. New manuals can be supplied at cost with advance notice.